Birkosit Dichtungskitt Indonesia
Ready Stock : Birkosit Sealing Compound
Price/Harga : Rp.
Origin : Germany
Pack / Weight : 1 Kg.
Hotline : 081218603932

Birkosit Sealing Compound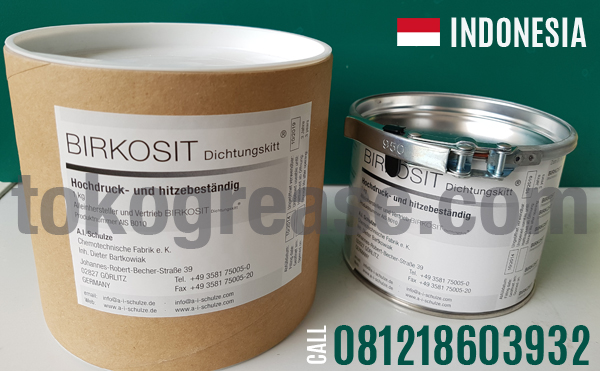 BIRKOSIT Dichtungskitt
Birkosit Sealing Compound Product number AIS B010
BIRKOSIT Description
BIRKOSIT Dichtungskitt is a single-component, paste luting agent/sealing material for industrial use wherever conditions of temperature combined with pressure on smooth, plane sealing surfaces (butt joints) make extreme demands on the quality of the sealing compound.
This applies, in particular, to the sealing of metallic joints in: steam and gas turbines, compressors, generators, expanders, pumps, flange joints, etc.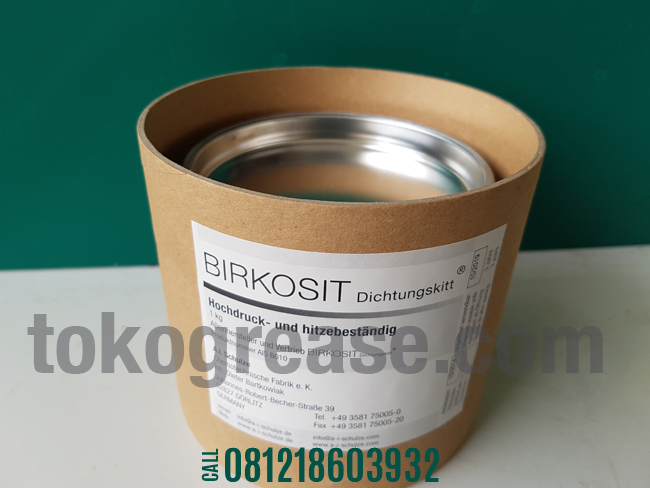 BIRKOSIT Temperature resistance
BIRKOSIT Dichtungskitt withstands hot steam and air, hot and cold water, light fuel oils and lubricants, as well as crude oil and natural gas at temperatures of up to 900 °C.
BIRKOSIT Pressure resistance
The adhesion on sealing surfaces and butt joints is so high that a one hundred percent seal is guaranteed even for pressures up to 250 bar. The pressure resistance for flanges without sealing rings is guaranteed up to 450 bar, and even up to 550 bar for screw joints.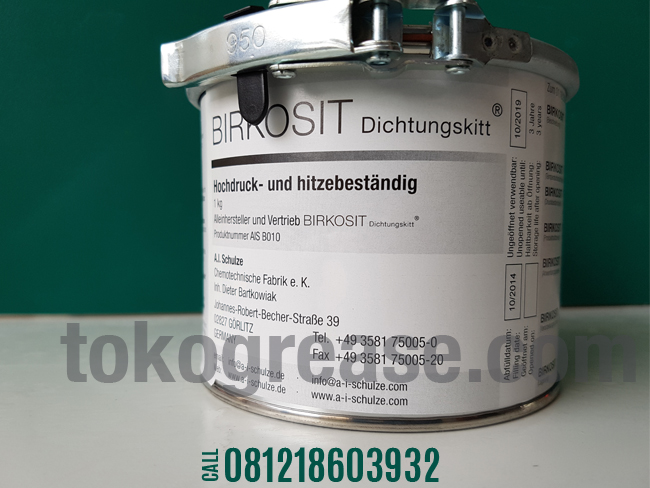 BIRKOSIT Service life
When used in accordance with instructions and with regular servicing as required for steam and gas turbines as well as for the application areas stated above, we guarantee a service life for use on machined sealing surfaces (butt joints) of 10 years.