Mobilgrease 28
Ready Stock : Mobilgrease 28
Price/Harga : Rp.
Origin : USA
Pack / Weight : Catridge 400 Gr.
Hotline : 081218603932

Mobil Grease 28 Aircraft Grease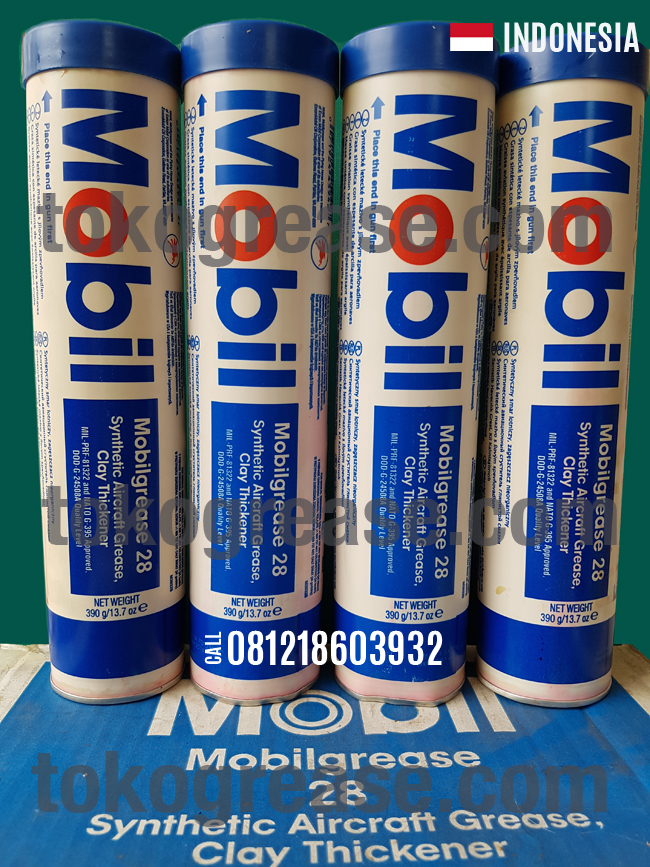 Mobilgrease 28 is a completely synthetic grease manufactured from synthetic hydrocarbon fluid and a non-soap thickener. It has extreme pressure characteristics, an extremely wide range of operating temperatures and excellent resistance to water washing. The consistency is between NLGI 1 and 2.
Mobilgrease 28 retains its consistency under high temperature and shear conditions over extended periods of operation. It has good shock and heavy load characteristics and its very high level of mechanical and thermal stability prevents deterioration and formation of deposits.
Mobilgrease 28 has excellent resistance to hot and cold water washing and resists mild acid and alkali
solutions. It provides a high level of protection against rust and corrosion, under water washing onditions.
Mobilgrease 28 meets or exceeds the requirements of the following specifications:
DEF STAN 91-52/1 (Defence Standard, UK Ministry of Defence)
Joint Services Designation XG-293
NATO Code No. G-395
U.S. Military Specification MIL-G-81322E
U.S. Military Specification MIL-G-24508A